With so many options for brunch in our fine city, how are you to choose? We've narrowed those options down for you.
Aquarius
If you value originality, independence and being a humanitarian, look no further than The Mission. With three locations in San Diego, The Mission prides itself as serving 'conscientious cuisine.' Opt for brunch classics or one of their Chino-Latin dishes like verde con huevos, papas loco, or sweet portuguese linguiça. The Mission offers a gluten-sensitive menu and many vegetarian dishes, sure to please everyone in your group. The team at The Mission is big on giving back: not only does the team donate to various local charities throughout the year, you'll find local artwork in each restaurant with all sales going directly to the artist. There's usually a line at The Mission, but it's always worth the wait.
Pisces
Anyone with this water sign will appreciate the breathtaking view at Caroline's Seaside Cafe. Enjoy the open-air patio offering sweeping views of La Jolla's coast, while dining on fresh brunch favorites. Indulge in chocolate chip pancakes or get a healthy start with a berry-filled parfait or power breakfast with egg whites and thyme roasted tomatoes. Espresso drinks, baked goods and more are available at this picturesque cafe at Scripps Seaside Forum.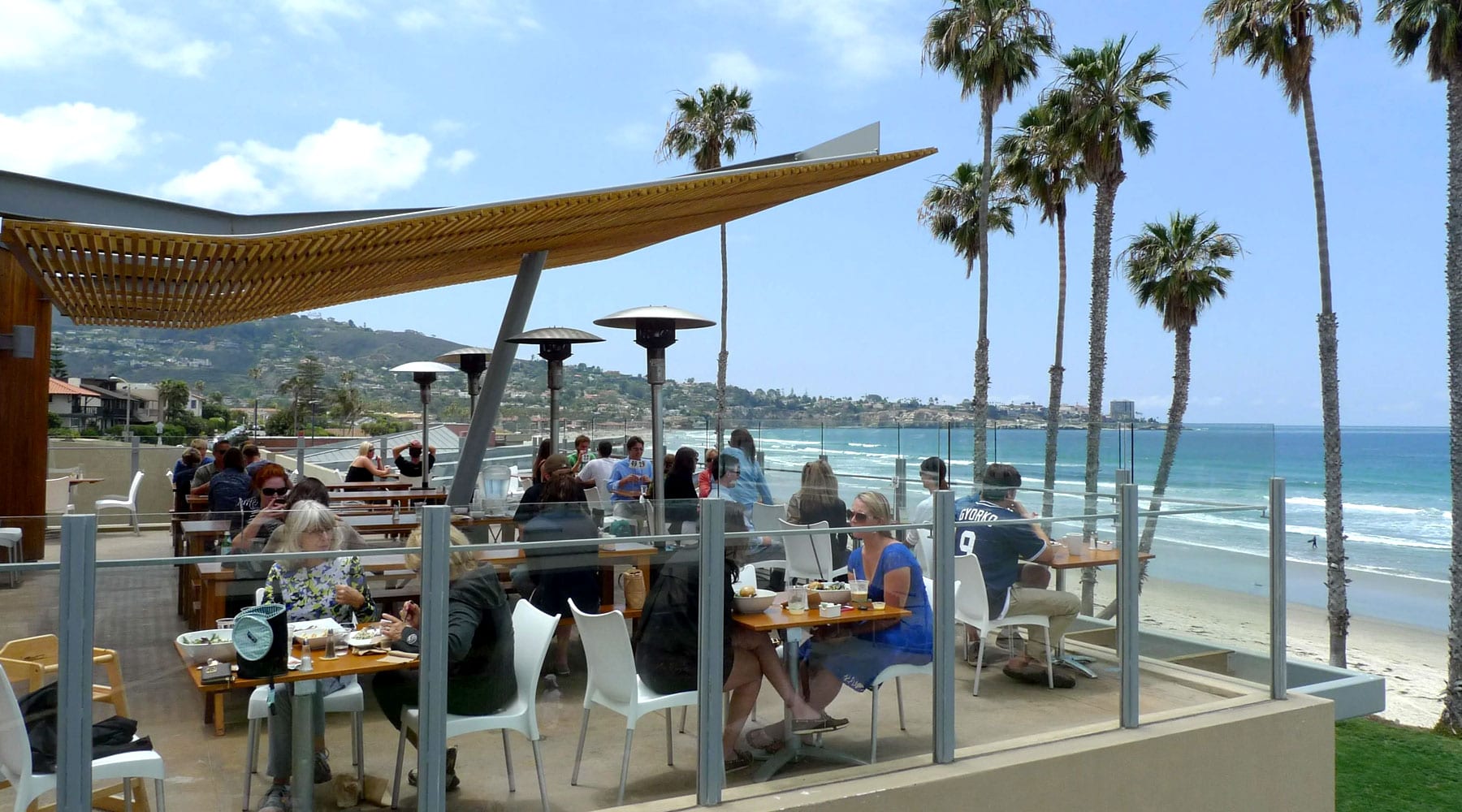 Aries
Often enthusiastic and passionate people, it's imperative that an Aries dines at a place that takes the first meal of the day seriously. San Diego's fast-growing chain Breakfast Republic makes that morning meal seriously fun. Bright furniture, strong drinks and witty catch phrases will turn any 'resting brunch face' frown upside down. While there are a few healthy picks on the menu, most items are considered a real treat – like s'mores french toast, cinnamon roll pancakes and a 'Jurassic Pork' benedict.
Taurus
A Taurus may want to start their morning off slow in a relaxed environment. Make your way to Communal Coffee, serving up high-quality goodies in their North Park location. Sip on a floral-inspired latte while browsing adorable gifts and flowers from Wyld Blooms. Share a toast flight with a friend, so you don't have to choose between lavender honey, avocado and egg, or caprese on bread. Pop next door to North Park Nursery to browse their selection of greenery when you're done. What a way to start your day!
Gemini
Curious and adaptable, Gemini's may enjoy easing into their morning at Isabel's Cantina. Not far off the main drag in Pacific Beach, Isabel's serves healthy Latin and Asian cuisine all day. Signature breakfast staples and veggie-heavy options like the Dragon Hash and Nirvana Breakfast with grilled tofu are on the menu.
Cancer
Never one to underestimate the value of an artistic and imaginative meal, Cancer signs will go wild for Madison. The decor is a designer's dream, with creative cocktails and dishes to compliment the stunning space. Kick things off with an innovative mimosa: the Blue Dream with spirulina, a Black Magic with activated charcoal, or Orange Pineapple Kale are all bursting with flavor. Choose from health-forward dishes like a paleo bowl, or a more decadent Turkish breakfast sandwich with grilled halloumi cheese. Reservations recommended here!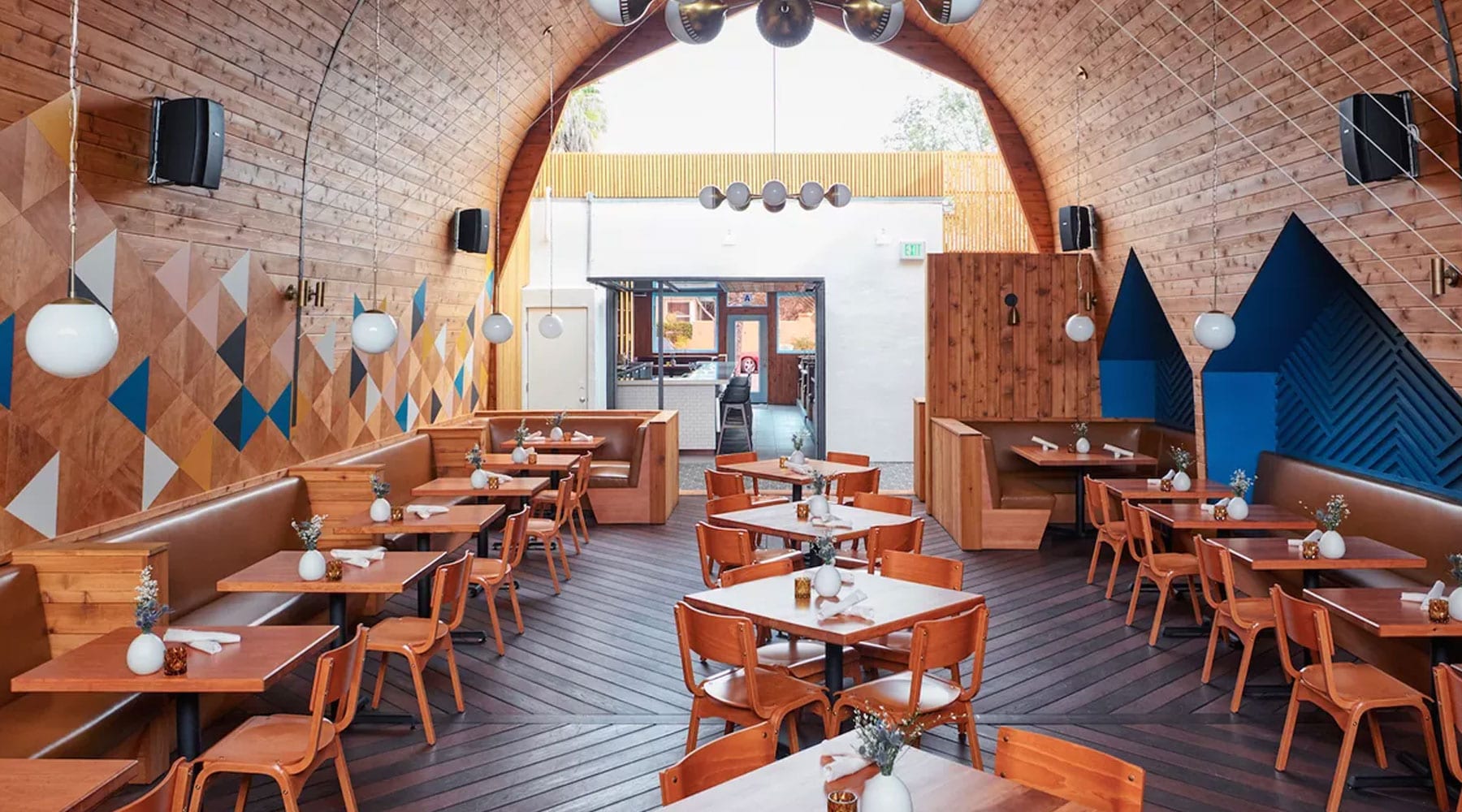 Leo
This fire sign is synonymous with creativity and flair. If you have an affinity for lounging around in a luxurious atmosphere, you'll feel right at home at Morning Glory. One of the cities latest brunch hot spots perched in the middle of Little Italy is bursting with personality, thanks to rose gold, pink…and more pink decor. Break your fast with globally-inspired dishes like shakshuka, fried rice, or a scrambled egg sandwich with caviar.
Virgo
For a Virgo, dining near the beach for quick access post-meal morning walk is the practical thing to do. Health-conscious nature enthusiasts rejoice: Naked Cafe, Solana Beach location was made for you. Dine in with a view of Fletcher Cove Beach Park and the Pacific. Gluten free and vegan options are plentiful, with an array of especially spicy dishes too. Breakfast quesadillas, scrambles, wraps and more are just a few simple, clean options on the menu.
Libra
As an air sign that loves balance and harmony can get behind the idea of a healthy morning meal with a little bubbly. Coronado's Little Frenchie, a Parisian-style cafe, invites you to do as the French do – stay a while. While the brunch menu is not a lengthy one, you're sure to find something sophisticated to suit your fancy. A buckwheat crepe, quiche with gruyere cheese, or a fresh scone to start? Little Frenchie is equal parts easygoing and elegant – how French!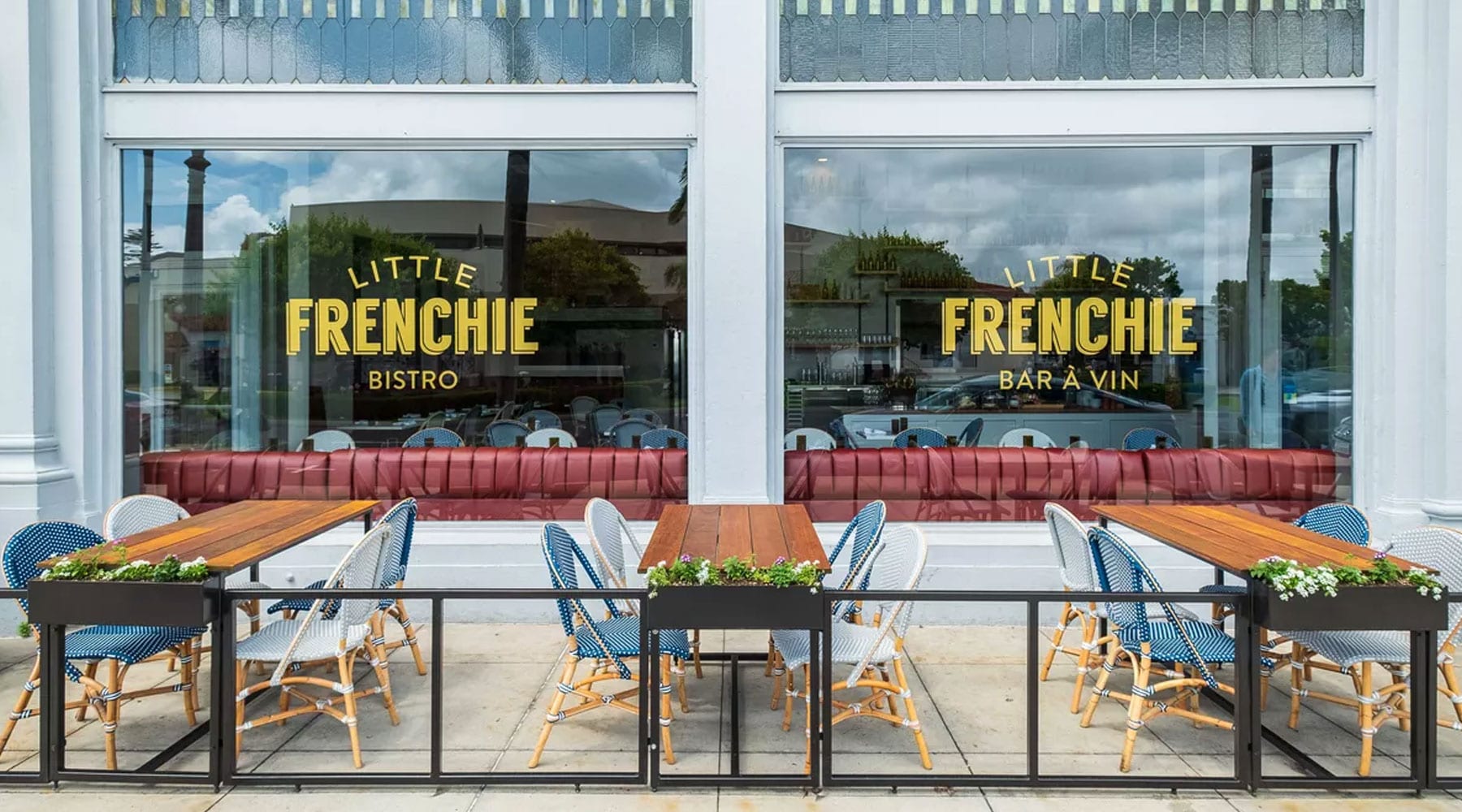 Scorpio
Truthful and true friends, Scorpios know that quality is of the utmost importance – brunch included. A welcoming neighborhood cafe – like Kensington Cafe – is the ideal spot for this sign. An extensive menu full of fresh ingredients ranges from scrambles to salads. This charming corner cafe has indoor and outdoor patio seating, creative coffees and cocktails.
Sagittarius
Some star signs embrace the spirit of adventure. One Door North brings the outdoors in with rustic wood accents, antler chandeliers, mountain range wallpaper, and a few tables housed in tents for more private dining. Stop by for live music every Saturday, a bottomless mimosa bar, and mini cornbread muffins with honey butter. It's camping without the cleanup.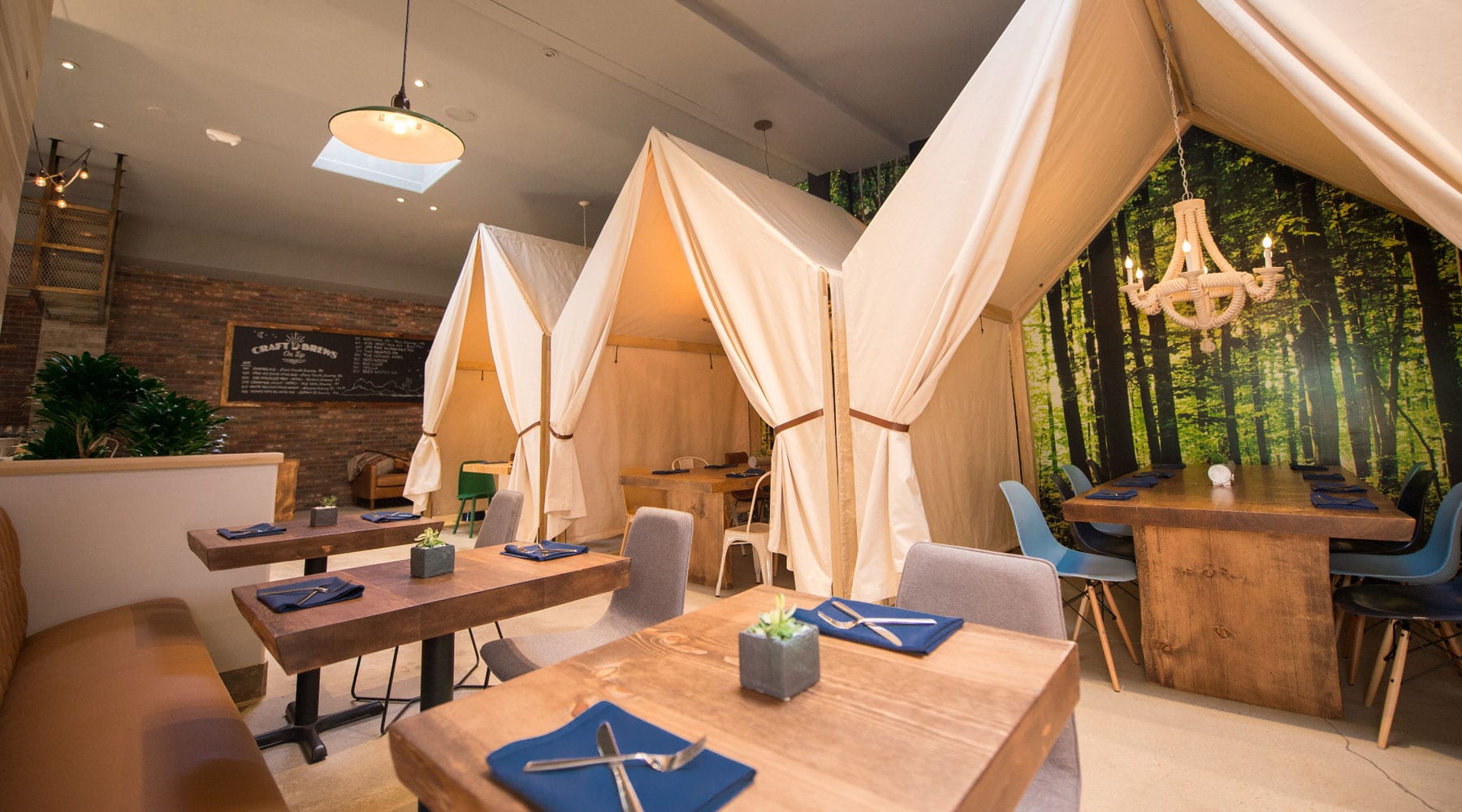 Capricorn
Tradition and family are important to Capricorns. They'll feel right at home in South Park's Big Kitchen Cafe, an inviting place that gives everyone the warm fuzzies. It's a restaurant that feels like its been there forever, with photos lining the walls inside and a funky light-filled back patio. The staff is insanely friendly, and the menu has a section titled 'Favorites of Our Regulars' with dishes like 'Damien's Breakfast Burrito' and 'Bob's High Carbohydrate Runner's Breakfast.' Frittatas, omelets, pancakes, and just plain good food is found here.