If you're thinking about visiting Southern California, or just live in another part of town and haven't made it to OB lately, here's a run down of our favorite places and an ideal way to spend the day.
7:30 A.M: Sunset Cliffs Walk
For those looking to squeeze in some exercise during their visit, its best to get it done in the morning. Sunset Cliffs Natural Park is about a mile and a half of serene seaside views, with a dedicated dog-friendly trail. This is a popular spot for a casual stroll or a serious run; the path is relatively flat. Start at Point Loma Avenue and head South to Ladera Street; take the staircase down the cliffs during low tide for an up close and personal view of the bluffs. There's also a 50-acre pedestrian section past Ladera Street with several areas roped off as conservation plots, with trails weaving in between. The views on this walk are incredible, and you'll likely see surfers and pelicans.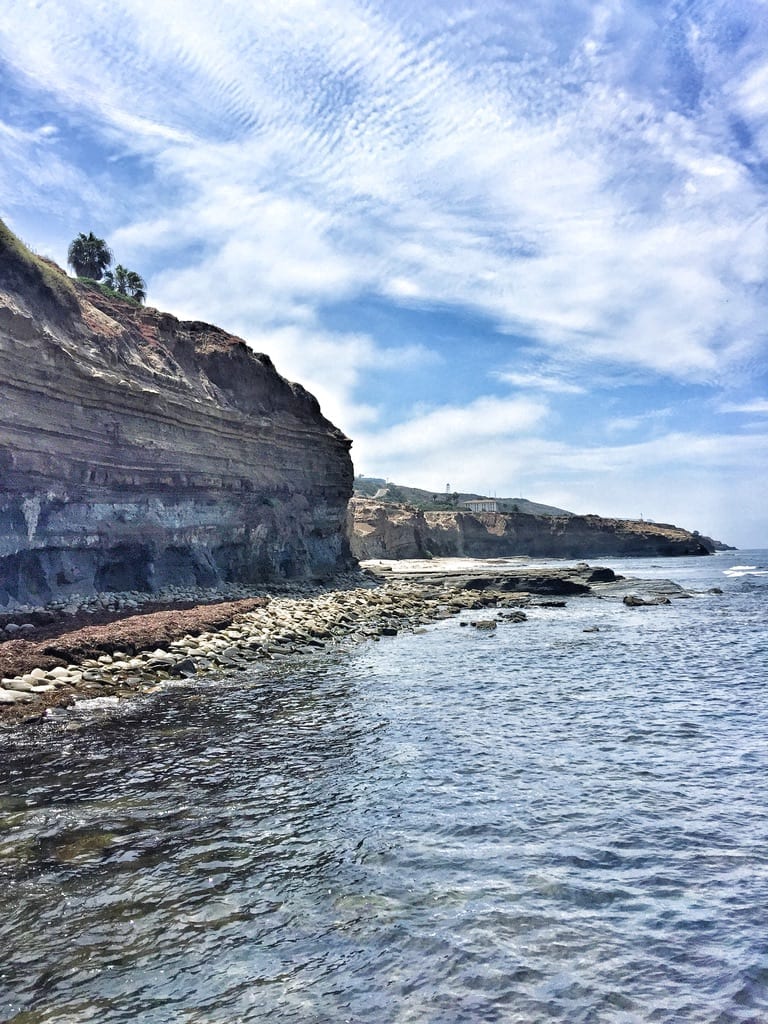 8:30 A.M: Breakfast at Little Lion
Enjoy a fresh, nutrient-dense breakfast at Little Lion, on the corner of Sunset Cliffs Blvd and Ocean Front Street. Like the name suggests, the space is small, with only a few tables inside and two tables on their front patio. Luckily OB doesn't get cracking until 9 or 10, so if you're here early there's a good chance you won't have to wait. The entire menu is full of fresh, flavorful options. A few standouts are the Baked Green Eggs, Breakfast Tacos with lentils, cauliflower and soyrizo, and the chia seed pudding situation known as the Turquoise Bowl. The drink menu is pretty much a wellness-junkies dream, featuring brunch cocktails, smoothies, bougie coffee drinks, and even alkaline lemonade. Little Lion is also open for dinner on Thursdays, Fridays and Saturdays.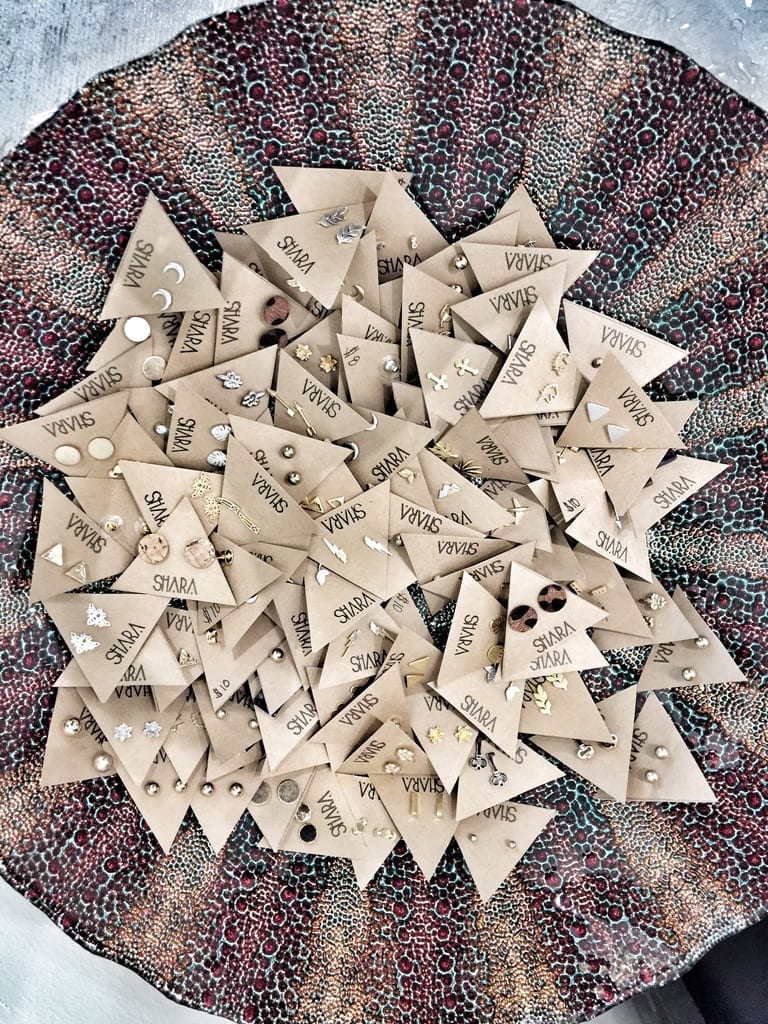 10:30 A.M: Boutique Shopping
Head back to Newport, the main drag where all the action is. Check out adorable boutiques and try not to spend all your money…easier said than done. A few of our favorite shops are Shara for cute (and affordable!) jewelry and Miss Match for clothing. If you're into antiques, you've come to the right place, because OB has plenty of mom-and-pop shops to peruse. Plant lovers should hang a right on Cable street and stop by Botanica, a bohemian home and garden store with a fantastic selection of plants, which opens at noon.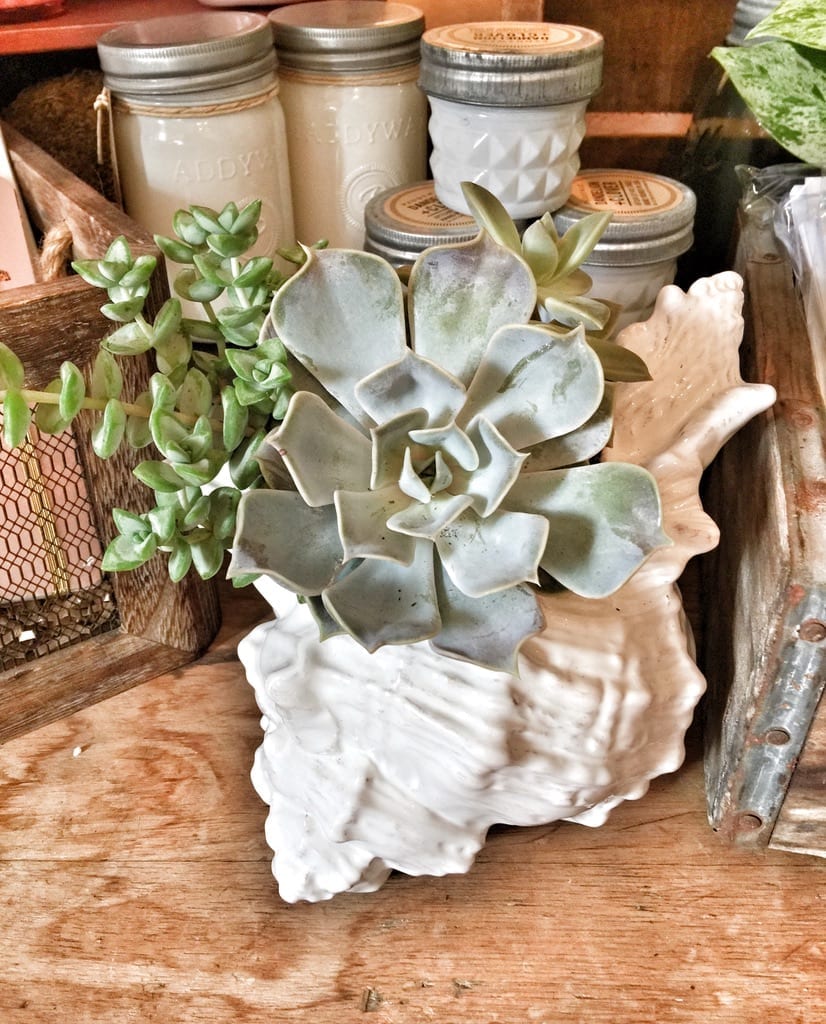 Another can't-miss home and garden store is just a block over on Santa Monica street. We dare you to walk into Thistle and leave empty handed…it's pretty much impossible. Walk just a few blocks north to Voltaire street, where you'll find another group of enticing shops: The Holistic Science Co. for non-toxic beauty goods, Run for Cover bookstore for those who prefer to read print, and Willow for ceramics and other fun gifts.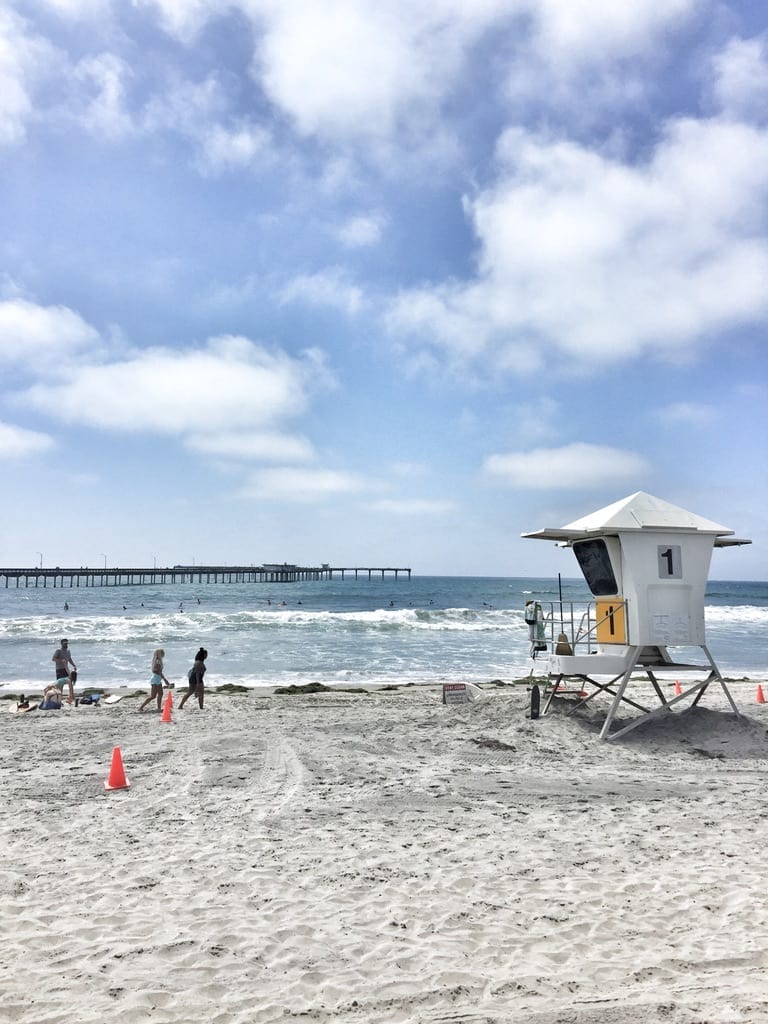 12:30 P.M: Beach Break
Congrats, you've seen most of OB! That was fast, huh? Follow Voltaire Street to the ocean where you'll end up at Dog Beach. When your heart needs a break from all of those adorable pooches, walk South down the beach because it's time for lunch.
1 P.M: Lunch with a View
There are a few great options for lunch with a picturesque view of the ocean and epic people watching. You could opt for South Beach, overlooking the pier with famous fish tacos. Or grab a window seat at Wonderland, named after the town's former amusement park of the same name. Wonderland's got a bit of everything, but we usually go for the Rainbow Spring Rolls, Surfer's Teriyaki Bowl, or the Kale Caesar salad. Just below Wonderland is OB Surf Lodge with a similar menu; but serious seafood lovers should go for Blue Water Seafood, which just opened their OB location earlier this year. Be sure to walk the pier after your meal; it's the longest concrete pier on the West Coast!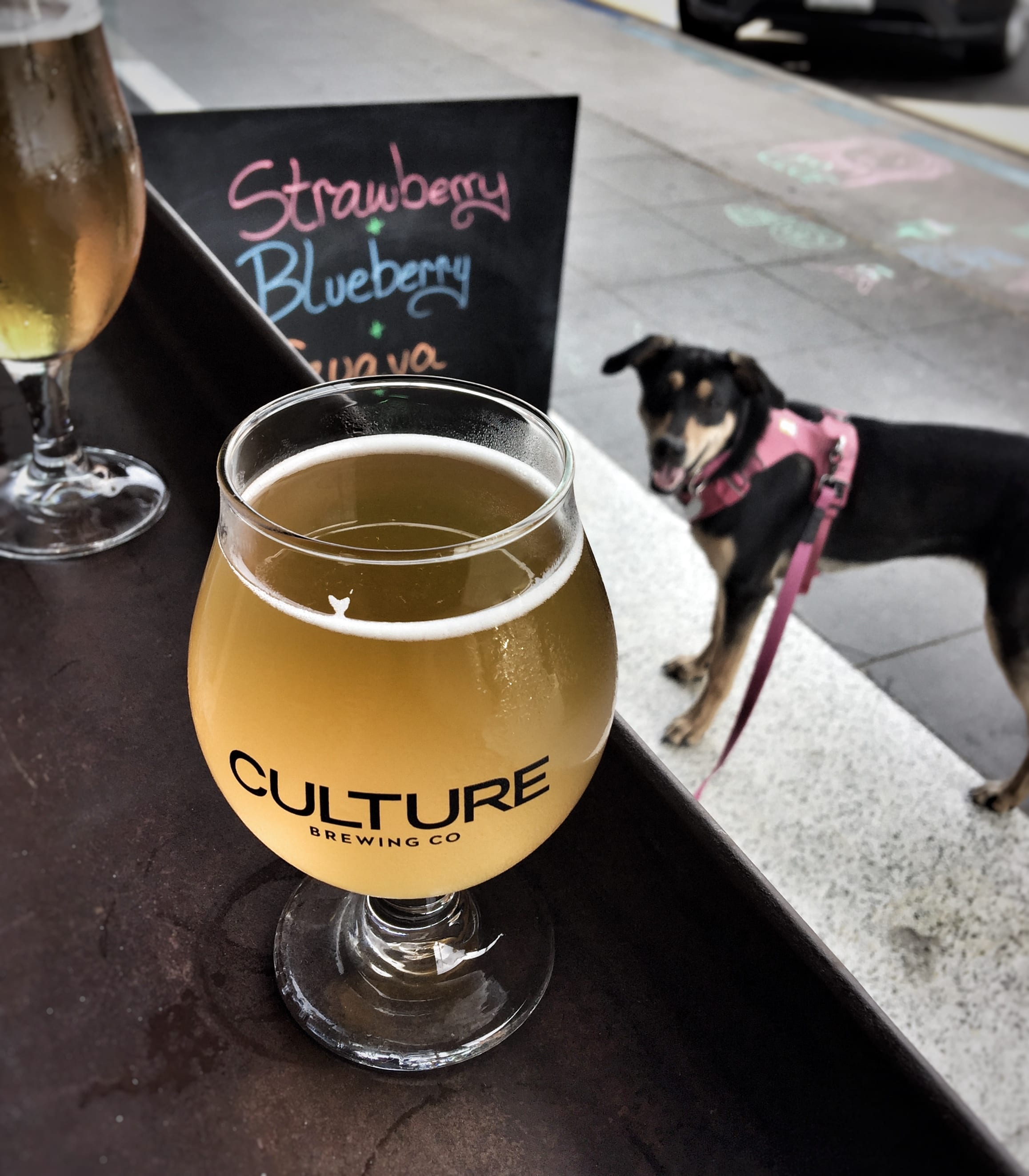 3 P.M: Taproom Time
The number of beer tasting rooms in this tiny town is kind of…excessive? It's a hot topic in the neighborhood recently, along with the new Target Express that opened this summer. But one things for sure – all of these taprooms get plenty of business. Our faves are: Culture, which always has a fruity sour in their rotation; Belching Beaver, that now offers three versions of their popular Peanut Butter Milk Stout; Pizza Port, and Mike Hess. Most taprooms here are dog-friendly, too!
6:30 P.M: Wind Down at Dinner
After a full day of leisurely strolling around town, you've probably worked up an appetite. There are a lot of noteworthy restaurants left to try, but here are some of old standbys that never fail. Sundara is an oh-so-cute Indian restaurant with a limited, but stellar menu. The portions are large so you're likely to take home leftovers. Dishes range from veggie and lamb samosas, Chicken Tikka Masala pizza and lentil curry. If you hear the siren song of French fries, you need to go to Raglan. This New Zealand-inspired bar has more than 21 different burgers; including a veggie-friendly 'Holy Roller' with grilled tofu. They have a great black bean burger, and will swap out the burger bun for a lettuce wrap, just ask! BO-Beau is a charming restaurant that will briefly transport you to a bistro in France. The lighting is low, the music is chill, the food is consistently good. Do not leave without trying the Crispy Brussels Sprouts, which have to be the most popular item on the menu. BO-Beau has nightly specials and several Gluten Free options, too.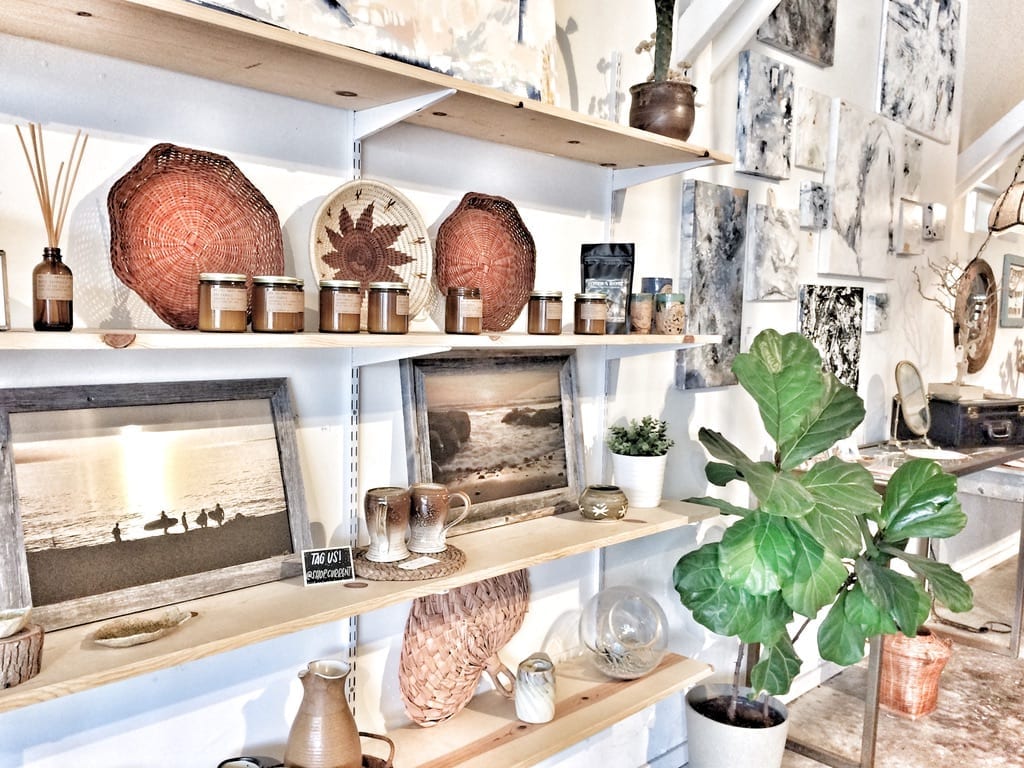 More OB Favorites
The Cliffs Cafe: A small but always-buzzing neighborhood joint open for breakfast and lunch offering acai bowls, breakfast burritos and more.
OB Donut: Low-key, with some of the best coffee in town.
Olive Tree Market: The people are friendly, the deli is excellent. Olive Tree's Italian restaurant next door, Ulivo, is also a fantastic option for dinner.
People's Organic Food Market: We frequent this co-op for produce, snacks and bulk goods.
Tapshack: This quaint stand offers several fresh and unique kombucha flavors on tap, as well as cold brew.
The Holding Company: Live music venue that just went under a major renovation. I still need to go check out the rooftop bar!
Current Collective: A place that will inspire your next Instagram (pictured above). This boutique near the pier also houses Seafarer Coffee and Salt Water Surf & Supply.