Are you a pour over guy or a cappuccino gal? Read on to find out where to get the best hot and cold brews in SD!
Black Coffee
Your moto: keep it simple. Why complicate something that works so well on its own? The folks at Pannikin have been hand roasting beans from all around the world since 1968, so they know what they're doing. Pick up a freshly brewed black coffee and a pastry before wandering around Leucadia. This charming beach community invites visitors to take it easy and appreciate the simple things in life…coffee included.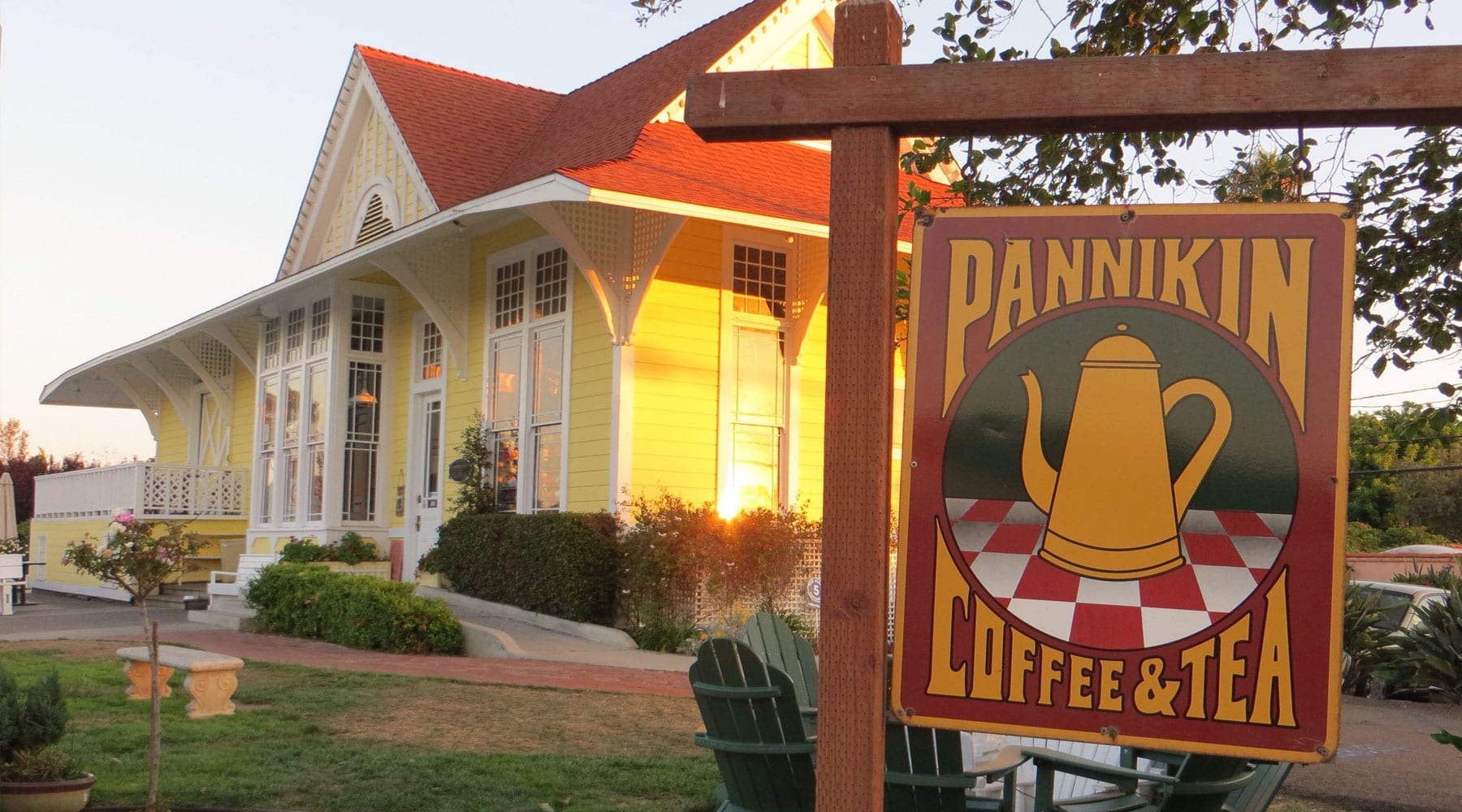 Pour Over
You're a calm, easy going person. Never one to turn down a leisurely stroll or a long conversation, Pour Over drinkers put a little extra thought and care into whatever they do. Steady State's 'Sensory Lab' brews small batches of high-quality beans directly from farmers to make honest, award-winning coffee. Take in the shops and sea breeze in cozy Carlsbad Village after you've had your cup.
Cold Brew
Get it at Dark Horse in Normal Heights.
You like efficiency, especially when it comes to caffeine. If you can't get an IV drip of coffee to deliver the liquid directly to your bloodstream, a cold brew is the next best thing. The friendly team at Dark Horse have a cold brew on nitro that's even better when paired with a vegan donut. To see the sights of Normal Heights, just cruise down Adams Avenue for the neighborhood's best bars, boutiques and the like. See? Efficient.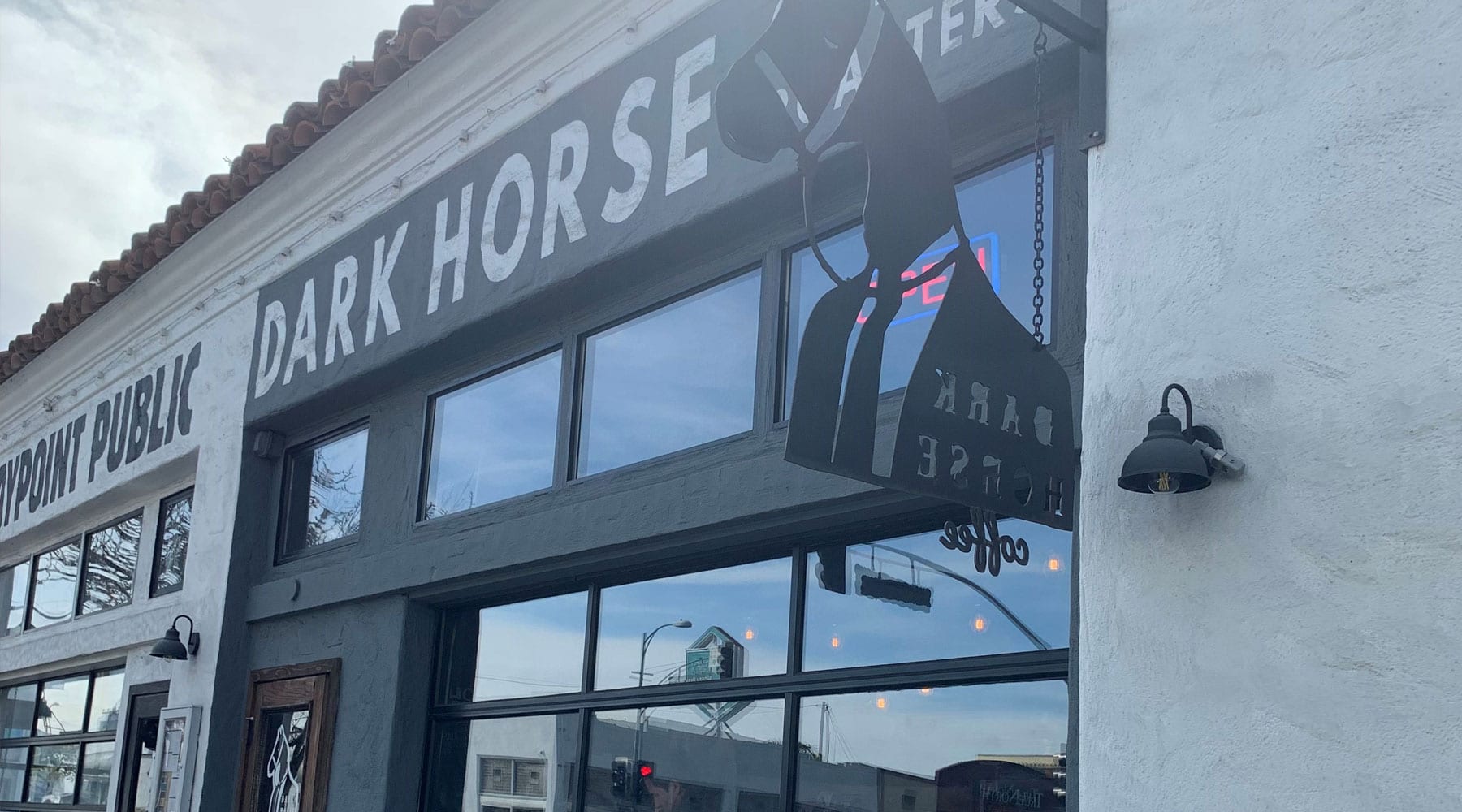 Cappuccino
You like to be in control. You're a planner, especially when it comes to vacations. Put Bird Rock Coffee on the itinerary, whose direct trade organic beans have been taking San Diego by storm. Their quaint cafe is the perfect stop to fuel up before a day of sightseeing around La Jolla shores and Torrey Pines.
Latte
Get it at WestBean Downtown.
You love a good routine, even on the road. You're a creature of habit, which begins with a morning mix of espresso, steamed milk and some latte art if you're lucky. WestBean does just that with green coffee importers from around the world. Step inside their original brick and mortar location downtown and take a breather before a busy day exploring the city.
Double Espresso
Get it at Influx Coffee in Little Italy.
You like to work hard and play harder. Either way, you need your morning jolt. Influx opens at 6 a.m. daily, so you can sip even before the sun comes up. A popular spot for meetings and remote work, Influx also offers croissants, bagels, and more. You'll love the buzzy Little Italy neighborhood where there's always something new to see and do.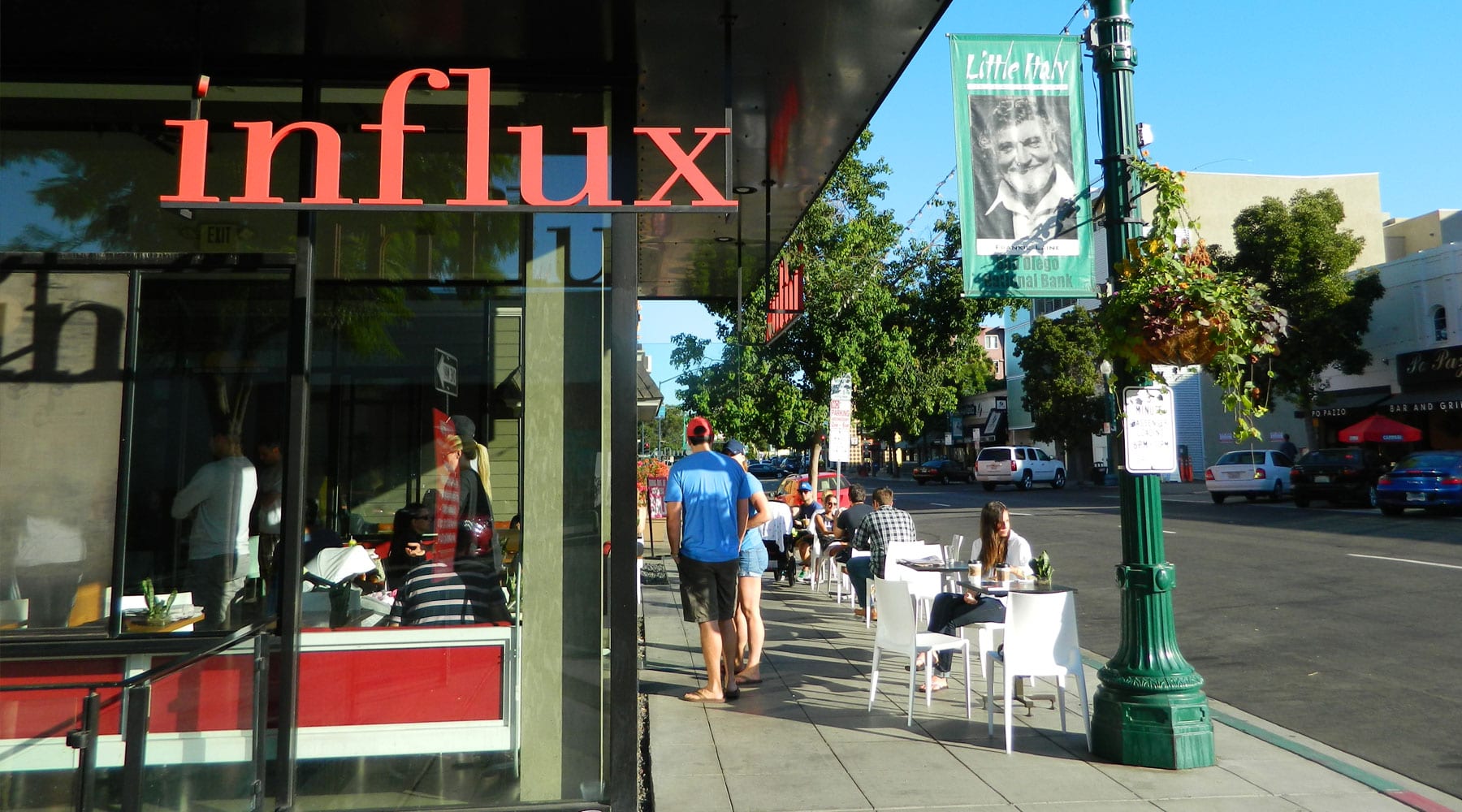 Mocha
Get it at Lofty Coffee in Solana Beach.
You like to indulge on a daily basis. Chocolate for breakfast? Why not! Grab a mocha at Lofty Coffee's Solana Beach location, crafted with house made dark chocolate ganache. Continue down Cedros Avenue Design District for unique furniture stores, art galleries, and more artisan goods that are eye candy all their own.
Pumpkin Spice Latte
Get it at Better Buzz in Pacific Beach.
You're spirited and spunky. You take out your Halloween decor a month early and turn your pad into Santa's workshop right after your last bite of Thanksgiving pie. Equally energetic is Better Buzz Coffee, with not one, not two…but three Pacific Beach locations! Their handcrafted lattes are taken up a notch during the holidays, thanks to their Pumpkin Spice, Pumpkin Spice Chai, Snickerdoodle and Happy Camper latte variations. It's just the thing you need to perk up before hitting the boardwalk and beach in PB.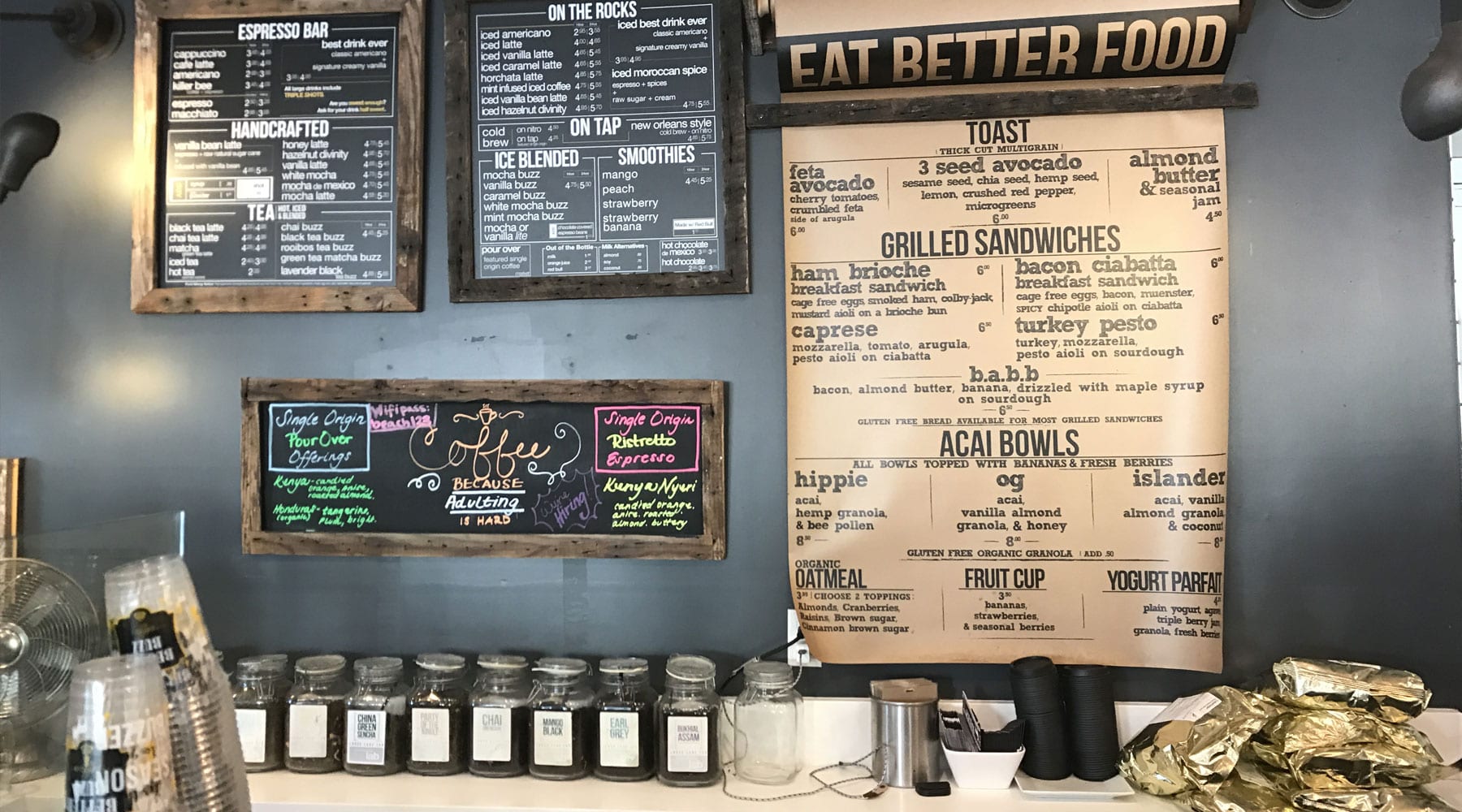 Coffee Soda
Get it at James Coffee in Bankers Hill.
You're adventurous and game to try new things. An unconventional pairing, yes, but if anyone could pair coffee and soda it's James Coffee. Visit their teeny cafe in Bankers Hill before exploring the historic neighborhood on an urban hike. Stop by until 6 p.m. to get your caffeine fix – morning birds and night owls welcome.
Matcha
Get it at Holy Matcha in North Park.
Okay, so it's not a coffee drink, but this popular beverage deserves an honorable mention. If matcha is your morning go-to, it means your self-care game is strong. From meditation to manicures, there's nothing you haven't rotated into your wellbeing routine. Holy Matcha takes wellness to a whole new Instagrammable level in their pretty North Park tea room. Opt for a ceremonial tea or matcha lemonade, and save room for a matcha soft serve ice cream. North Park may be packed with beer tasting rooms, but they've got their fare share of clean beauty shops and farm to table eateries too.