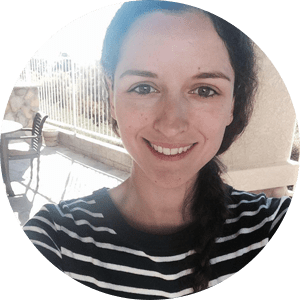 Want to know where the LOCALS LOVE to hang out? We asked
Hortense Soulier

, French transplant, fintech operator, and San Diego savant.
Why do you love San Diego?
Where else can you enjoy sunshine almost every day of the year? Aside from the obvious weather-related reasons, I love San Diego because of its relaxed vibe, its eclectic neighborhoods and most importantly, the food. I love that I can walk the trails of Balboa Park every day with my pup under the sun, that I can try a new restaurant every week and that the beautiful ocean views are only a few minutes away.
What neighborhood do your live in currently?
I currently live in Hillcrest. It's a really fun neighborhood, close to my job, to the park and walking distance from Trader Joe's (who doesn't want that?)
What are your favorite things to do when family or friends visit from out of town?
A must is the beach and scenic walks along the water somewhere. That can be downtown at the marina, Coronado for a stop at the Hotel Del or La Jolla. I usually try to spend most of the time with visitors either outside or eating.
What's your favorite 'date night' or special occasion restaurant / place?
I love all Italian food so I have a few "favorites" in rotation. Bencotto and Davanti in Little Italy or Cucina Urbana on Bankers' Hill. I also often crave a taste of home; my local go-to for authentic, traditional French cuisine is La Bonne Table. It's a tiny spot in Hillcrest that isn't well known but deserves to be!
What's a perfect Saturday in San Diego to you?
My idea of a great Saturday is to start with a long walk in Balboa Park with my dog then head to breakfast–and hopefully avoid a long wait since brunching is the favorite activity of many San Diegan. If I feel ambitious, I might drive to Breakfast Republic in Liberty Station. If not, just walk to one of the local places like Fig Tree or Crest Café. Afternoon may be for work, study or project time (I'm always working on something new). We'll cap off the day with dinner and drinks, usually keeping it low key. I love a cozy cocktail bar like Salt & Whiskey at the Horton Grand Hotel in Gaslamp.
Current Gig
I'm currently leading operations at a local FinTech startup called DiversyFund. It's a great investment platform offering online access to high-value alternative assets without the high cost of entry. It's quickly becoming a must-have in their portfolio for those looking for ways to diversify their investments and build wealth. Adding a bit of info