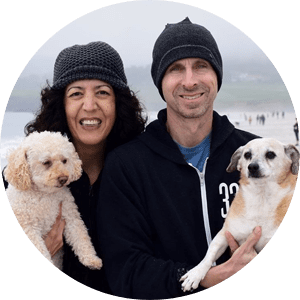 Want to know where the locals love to hang out? We asked
Patti Zlaket

, lawyer by day, musician by night.
Why do you love San Diego?
Ahhh . . . the ocean, the weather, the people, the many great restaurants, the close proximity to other fun cities (fun weekend trips), and on, and on, and on! Part of me still feels like I am on vacation, even though I've lived here since 1996.
What neighborhood do you live in currently?
My husband and I live in the hills in San Marcos. I own a property near the water, which I am renting for the time being, but when all of the kids are off to college, we plan to make that our primary residence. We can't wait to get back to the beach!
What are your favorite things to do when family or friends visit from out of town?
We have a great backyard with a nice view, so staying home and grilling has its perks! But I also love taking visitors to the Oceanside pier (or anywhere coastal!), and Balboa Park is always fantastic.
What's your favorite 'date night' or special occasion restaurant / place?
I love Cusp – the restaurant/bar at the top of the old Hotel La Jolla. The BEST view, delicious food, and awesome custom cocktails. Sitting in the bar at sunset is pure magic!
What's a perfect Saturday in San Diego to you?
Waking up early and going for a hike with my husband. I love getting into nature as much as possible. If that day ends with wine tasting somewhere – BONUS!
Current Gig
I am a lawyer by day and a singer/musician by night. I have my own firm www.zlaketlawoffices.com, and I am privileged to represent plaintiffs in personal injury matters. I work with my father, which makes my job even more special and fun. I perform locally about once a month, mostly in North County San Diego. My favorite spots to play are Le Papagayo Leucadia, The Roxy, and Humphrey's Backstage Lounge.