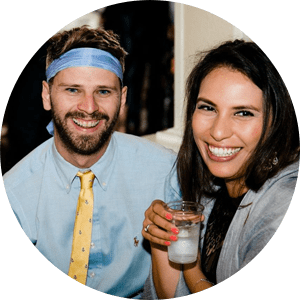 Want to know where the locals love to hang out? We asked
Steven Vande Wydeven

, Imperial Beach resident, digital marketer and Bike and Brew aficionado.
Why do you love San Diego?
It has it all. Great weather, coastline for days, some of the best restaurants, and every little city has its own charm. I can spend the morning eating Birria tacos in Tijuana and then catch a Padres game in downtown San Diego and end the night with a glass of wine in Coronado. Doesn't get better than that.
What neighborhood do your live in currently?
Imperial Beach
What are your favorite things to do when family or friends visit from out of town?
We love taking outta towners to Harbor Island. Nothing beats that coastline walk to Tom Ham's Lighthouse. I like to make a day out of it and go for a sail or kayak around there and then grab a nice craft brew at Tom Ham's and then dinner at Liberty Station.
What's your favorite 'date night' or special occasion restaurant / place?
Since moving to IB I've been obsessed with the Loews Hotel. We usually start the night walking around the Coronado Cays, then grab grub at Calypso Cafe and end the night with a cocktail and a killer view at the Loews hotel.
What's a perfect Saturday in San Diego to you?
It has to be a sunny winter day full of ocean activities, cycling, not a lot of tourists and tacos. Lots and lots of Oscars fish tacos.
Current Gig
I work full-time in Digital Marketing at Mindgruve but also run Sdbikeroutes.com, a cycling blog that highlights all the great routes we have around town