Here's the scoop: as far as ice cream goes, San Diego's got plenty of it. If you're into fancy flavors or just want the classics, there's a creamery for you. Read on for a few local favorites and start planning your ice cream crawl now!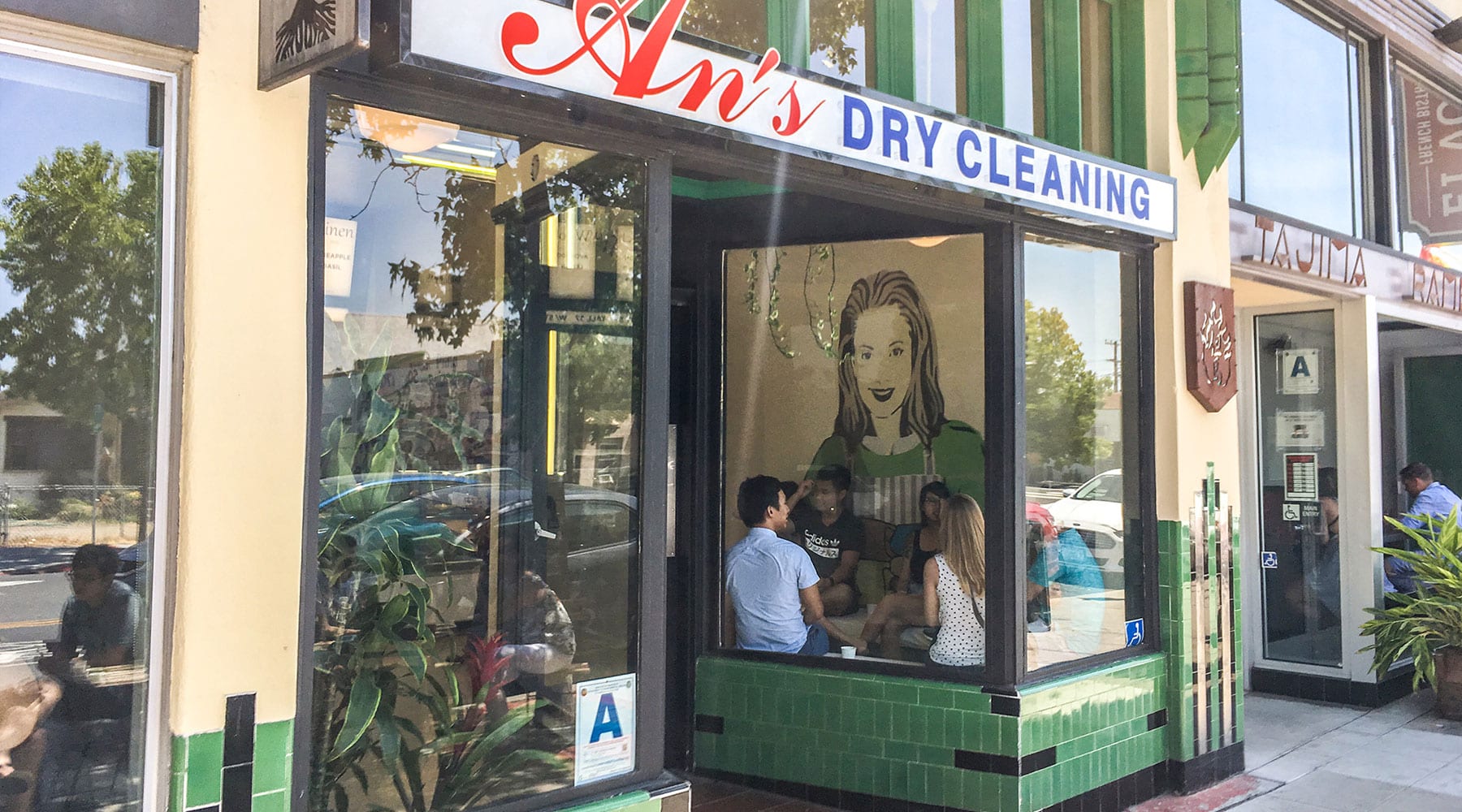 North Park
An's is well aware that the name of their scoop shop is particularly perplexing. When the owner landed on the location to sell artisan gelato in a historic 1934 building, the name of the previous establishment felt quaint, cozy, and right. That's just one reason why An's Dry Cleaning is a unique San Diego experience – their gelato made from scratch is another. The menu changes weekly with dreamy flavors you won't find anywhere else, like Almond Sage, Olive Oil Rosemary, and Hazelnut Vanilla Cold Brew. An's keeps on brand with gelatos named Cotton, Chiffon, Canvas, and Plaid. Don't worry, just the names are laundry-inspired.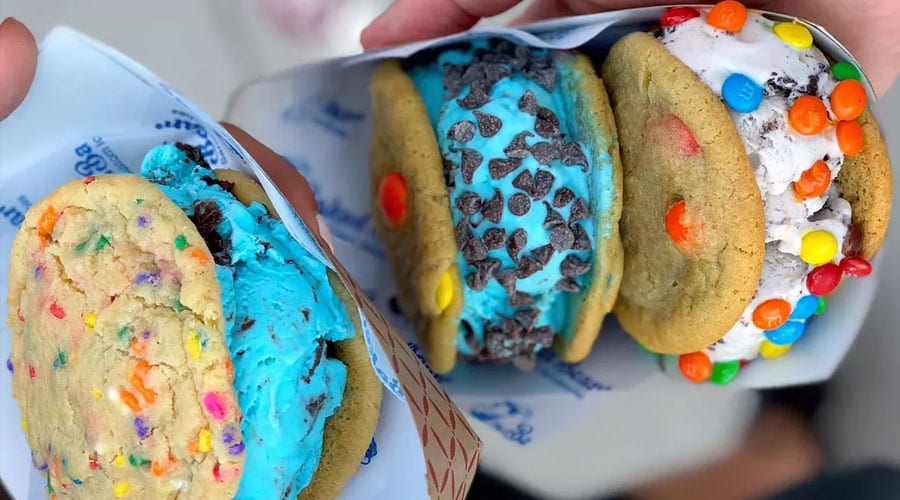 Pacific Beach + Carmel Valley
Sometimes a spoon just slows you down. The Baked Bear serves up customized ice cream sandwiches, made with freshly baked cookies (or brownies!). Started by two San Diego locals, The Baked Bear now operates in ten states and ships nationwide. Their unique original recipe cookie flavors range from gooey butter cake to funfetti. Pair it with a classic scoop or the bright blue signature Bear Batter, and go wild with toppings like fruity pebbles! This adorable spot will make you feel like a kid again. Visiting them in person? Get your sandwich warmed up for the ultimate decadent treat.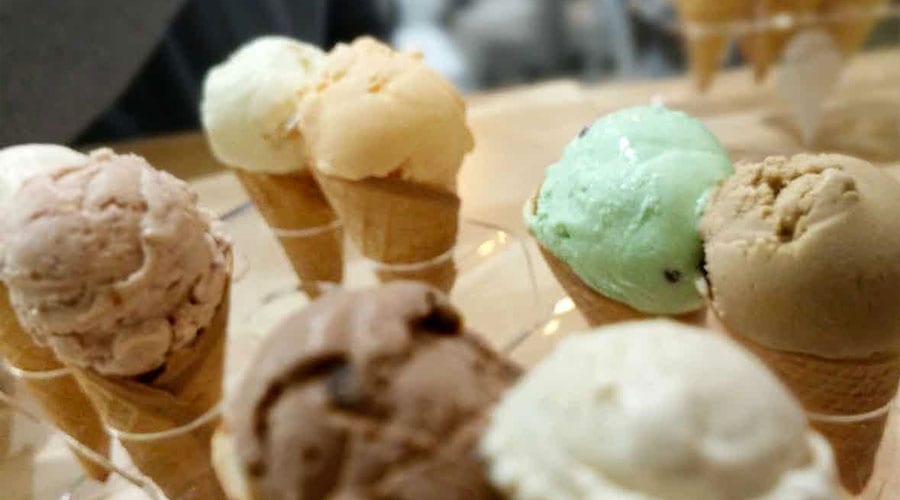 Pacific Beach + Point Loma + North Park
Ever heard of an ice cream flight? Hammond's invented the adorable, instagrammable miniature treat, available with cake or waffle cones. They rotate between 300 super premium Hawaiian-inspired ice cream and sorbet. You'll always find fruity flavors like passionfruit, lychee, mango, or raspberry guava. Island life definitely influences scoops like Hula Girl and Kohala Road, Kona Coffee, and macadamia nut varieties. Stop in for a taste of their award-winning flavors, or three…or six…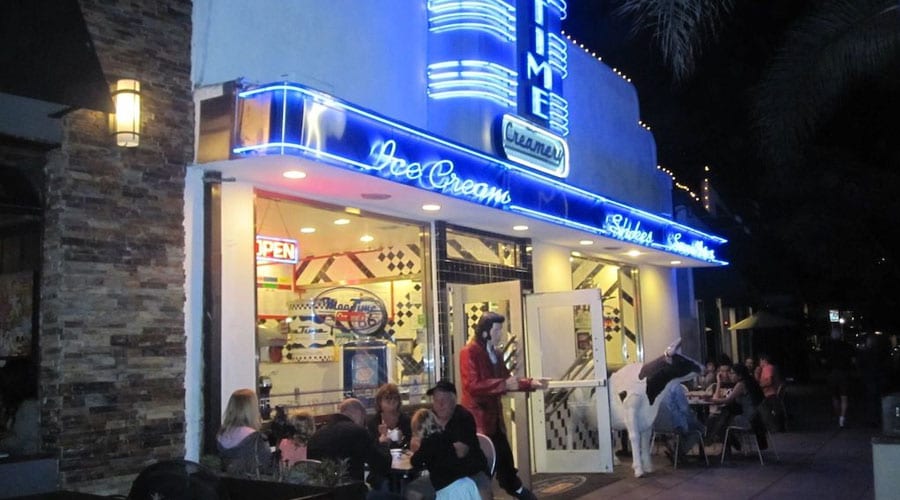 Coronado + Liberty Station
Walk within a block of MooTime, and you'll be hit with the scent of freshly baked waffle cones. This adorable shop has welcoming sixties diner decor and delectable chilly treats. MooTime is a Coronado staple; there's usually a line out the door since its inception over two decades ago. It's the perfect place to go if you're looking for the fundamental flavors like strawberry, butter pecan, birthday cake or brownie batter. They've also got ice cream bon bons, mootacos, and 'moopies' made with cookies, waffles and cereal bars on the menu.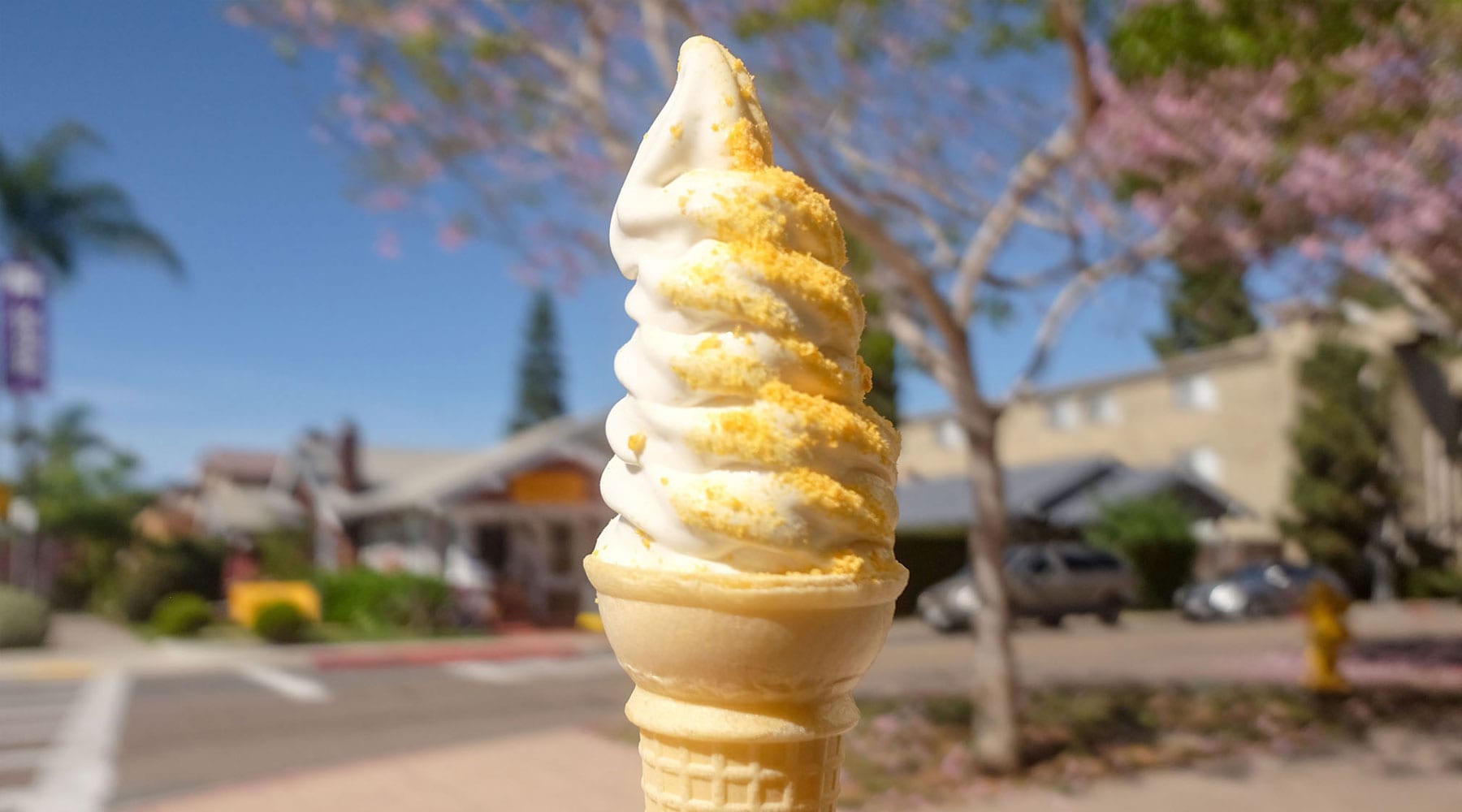 Mission Hills
Plain vanilla. Just chocolate? Child's play. For a seriously elevated dessert, try Mr. Trustee Creamery. At the helm of the walk-up ice cream window is Trust Restaurant Group Executive Pastry Chef Jeremy Harville. Offering up hard and soft serve ice cream, Mr. Trustee rotates a wide range of flavors including Malted Chocolate Brownie, Lemon Meringue Pie, and Mint Chocolate Chip. They also collaborate with local chefs to create out-of-the-box custom flavors; Vegan Horchata Churro, Oaxacan Kiss, and Nutella Mudslide were debuted for limited release recently. Check their Instagram for upcoming concoctions.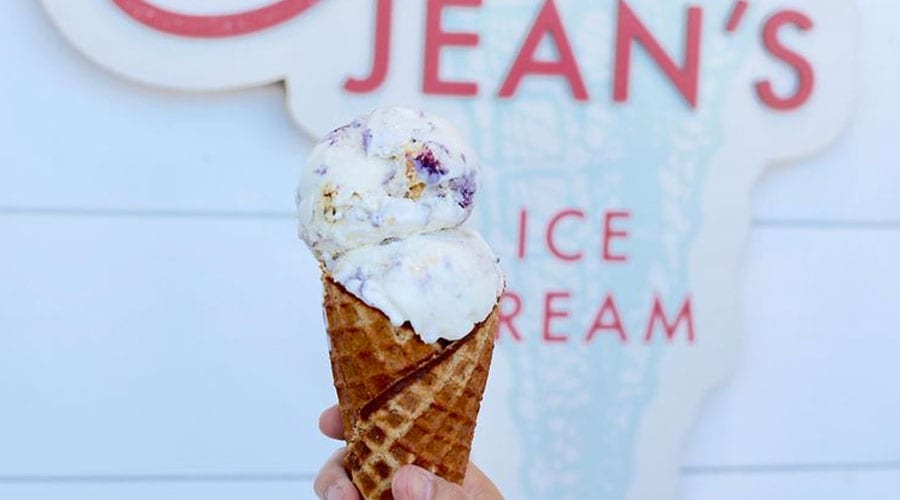 University Heights
Looking for a hit of sweet nostalgia? This sweet small batch creamery will put a smile on your face. At Stella Jean's, you'll find time-honored flavors like Milk + Cookies and Madagascar Vanilla. But there are several innovative options too: Honey Lavender + Shortbread Cookie, Salty Caramel Corn, and Ube + Pandesal Toffee? Sign us up! The University Heights shop also collaborates with local makers and chefs for specialty flavors – so popular that they offer presales!